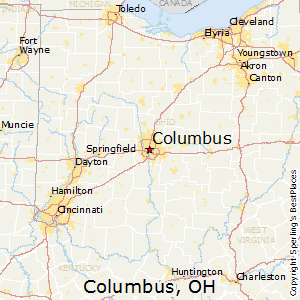 This is what happened to the original Columbus UBF chapter following the media reports up to its disbandment.
In July 1991 Peter M. Chang wrote a letter to UBF "missionaries" in response to their reaction to him standing up to Director Chang-Woo "Samuel" Lee.
Around the mid 90s Peter M. Chang resigned from UBF. He joined CMI/Reform UBF for a short time.
Following Chang's resignation Jerry King and the prominent members of Columbus UBF did the following:
John Wick became an exit counselor at the WellSprings Retreat and Resource Center
"One thing I found interesting on their free discussion board is advise from Jerry King, who, if you are veteran enough to remember, was a "shepherd" in the Columbus UBF. After Peter Chang's resignation, I guess he and others left UBF and formed something called the Living Hope Fellowship in Columbus." Source: http://www.voy.com/60734/7356.html
"Just a bit of clarification, the original Columbus UBF separated itself from the main UBF ministry, we were not expelled. This was after a long series of efforts on the part of Columbus members to open dialogue with Samuel C. Lee concerning the serious abuses in UBF. These efforts were ignored. After much prayerful consideration, we then separated from UBF and chose the name Living Hope Fellowship. After Peter Chang's resignation, the leadership was taken up by several people, all of whom were very interested in eradicating the errors of UBF. Not everyone, however, saw all the errors in the same way or to the same extent, naturally because all of our experiences had been different.
Over time many members felt the call to leave LHF in order to grow in other avenues of ministry. I and my family are among those. But those who remain are devoted to prayer, Bible study, and sacrificial ministering of God's grace to those who would receive it. The membership is small now and the members are prayerfully considering whether to keep on meeting together or to completely disband and join up whole-heartedly with other ministries." Source: http://www.voy.com/60734/7399.html
"Jerry [King] is actually pastoring a church that is about an hour or so outside of Columbus. I met up with him on one of my frequent trips back to Ohio. I think from talking with him that he has successfully taken many of the good things from UBF (yes there are some) and separated them from the bad things. He is honestly amazed that he's living in Ohio doing something he never thought he would do.
He doesn't really have much, if anything to do with Living Hope. LHF is more so a "UBF without the UBF" in that many of the things they do are still within the methodology of UBF. For those who are "veteran enough" 😉 it's actually run by Dean Svoboda, Don Borton and David S. Brown (I think). I'm not certain if any of the Korean Missionaries that stayed with Peter after Columbus was expelled from UBF are involved with it." Source: http://www.voy.com/60734/7372.html
"Younger generations of UBF should realize that Columbus UBF is not a newer chapter or a new story. The Columbus chapter (20 years ago) was one of the most populated UBF groups. The prayer topic was 560 American shepherds. The entire chapter was disbanded . I never heard of or saw a single UBF success. They never "raised up" 560 American shepherds or even 120. " Source: http://www.voy.com/60734/9750.html
In the late 90s Peter M. Change became an ordained Presbyterian Minister
In 2001 Peter M. Chang wrote an apology to the ex-members and went the road towards repentance.
In late 2001/early 2002 Columbus, Ohio is once again pioneered by UBF. Lee sent Henry Park from Chicago UBF to re-pioneer Columbus, Ohio 🙁
Henry Park is the chapter director of the current Columbus UBF chapter. Here is the old chapter website. Here is their current website.